About Us
Sightlines Initiative develops and demonstrates reflective and creative practice in UK early childhood education through action research projects and professional development activity. We are the UK reference point for Reggio Children, Reggio Emilia, Italy, and are members of the Reggio Children International Network.
We believe children are born innately sociable, curious, competent and creative, and that the role of early years education is to nurture, value and respect these qualities, and create engaging and meaningful learning environments for children. (See Sightlines' Principles.)
Sightlines' CPD work is run by Sightlines Initiative Ltd, a not-for-profit company managed by a group of Members & Directors.
Robin Duckett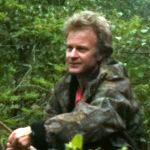 In 1995 I took a research year off from my job as a nursery teacher in a Newcastle nursery school, in order to make a proposal for a new early childhood centre. The values of this proposal were researchfulness, enquiry, co-construction of knowledge, creativity – of all participants – children, educators, community. During this 'sabbatical year' I read and heard more about Reggio's preschools. "Robin", said one of our steering group wistfully, "you can't talk like this about exploration, listening and imagination as a value, you have to talk about targets".
However, excitingly, we found this was not the case. Instead, we hosted the first English showing of the Hundred Languages of Children exhibit, and Sightlines was formed. With many others, we are still researching, learning and making. I continue to be inspired to meet and work with others in the work of forming listening pedagogies in UK educational settings.
Liz Elders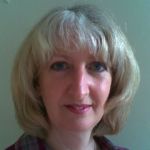 After training as an early years educator I taught in both nursery and infant schools in the state sector. I then had an opportunity to run my own private nursery for 20 years, which gave me more freedom to explore what my educational values were and to work with people who shared those values and wanted to find a way to put them into practice. The nursery became part of the 5x5x5=creativity project action research project and it was through this that I was introduced to Sightlines Initiative and came to encounter Reggio Emilia.
Since 2006 I have worked with local nurseries, schools, and education authorities as a project mentor and in professional development as part of the 5x5x5=creativity team in the South West.
My involvement with Sightlines Initiative has continued over the last 10+ years through seminars, conferences, workshops, the advisory group and supporting development projects with schools and nurseries. I have been involved in the Environments of Enquiry courses since their conception and am interested in how we progress together through professional learning groups and action research. How we embody our values and undergo transformational change remains a fundamental question for me.
Debi Keyte Hartland
My background is in the visual and community arts. I went to Goldsmiths College, London and studied for a BA (Hons) in Textiles, graduating in 1994. Since then I have worked in community, education, cultural, health and social care settings as an artist in residence. I have been visiting the Pre-Schools and Infant Toddler Centres in Reggio Emilia, Italy for ten years and it is this educational experience that enables me to think about how in the UK we can create innovative and sustainable approaches to learning and teaching with young children and their families. I work with learning groups of educators who are constructing long term projects and enquiry-based ways of working with children. I write short courses, deliver training and work with a small number of settings on longer term consultancies developing professional learning communities. Currently I am developing a transnational opportunity for dialogue and exchange with a network of settings in the West Midlands together with pre-schools in Stockholm, Sweden. I am also working with the International School of Beijing, China developing the use of technology as a tool of enquiry and research of both children and adults. I completed my MA Education at Birmingham City University in 2009 researching children's communicative drawing, the methods of documenting it and the pedagogic strategies that supported it. In 2013 I was awarded the EECERA/Routledge Annual Practitioner Research Award at the 23rd EECERA Conference in Tallinn, Estonia.
Chris Merrick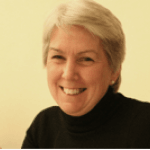 I have worked in Early Years education for over forty years, from playgroup supervisor to primary headteacher. During that time I worked as Assistant Principal of Zurich International School with responsibility for Early Childhood which introduced me to a whole new world of international education and inquiry based practice. I chaired the European Council of International Schools Early Childhood committee helping to organize, and running workshops at their Early Childhood conferences. Since returning to the UK I have been lucky enough to continue to work with International Schools around the world. I have also worked in UK local authority Advisory & Inspection Services as an early years specialist and as an additional Inspector leading OFSTED inspections with SERCO as well as doing freelance consultancy and training in the UK and abroad.
I have been associated with Sightlines Initiative for many years and have enjoyed numerous study weeks in Reggio Emilia including ones focusing on environments with the Domus Academy in Milan and celebrations of the work of Remida. These visits sustain my enthusiasm and feed my belief in the capabilities of young children. Alongside colleagues I have delivered 'Introduction to Reggio Emilia' sessions and worked as part of the Developing Environments of Inquiry programme. In my free time I am the Chair of Governors of a nursery school and work with school governors on a range of issues.
Peter Moss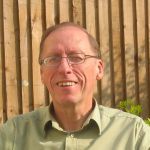 I've worked at the Thomas Coram Research Unit at London's Institute of Education for much of my life, mostly in early childhood but increasingly crossing borders into other fields including democracy in education and the relationship between employment, care and gender. I see myself as part of a resistance movement contesting the current dominant line on early childhood – instrumental, economistic, narrow and technical – and find hope in the continuing work of fellow resisters in Sightlines Initiative.
Catherine Reding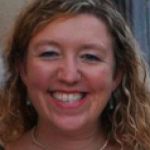 I am a trained primary/early years teacher with a background in music and a love of being in nature. Over the last ten years I have worked in primary and nursery settings in the north of England variously as a teacher, music specialist and education consultant.
Sightlines' regional project work and fundraising is run by Sightlines Initiative Charitable Trust with a board of Trustees drawn from early childhood education, business and arts.
Dave Townsley
David was born and raised in Jarrow and lives in South Tyneside with his partner Debbie and two children. David is an ambitious entrepreneur with a strong sense of community spirit. Since leaving school at the age of 15 to set up his first business venture David has gone on to establish a number of successful businesses in the hospitality and commercial property sector.
Alongside his business interests David also serves on a number of organisational boards across the region including Gentoo Homes, Northern Business Forum and the North East Satellite Applications Centre of Excellence. He is Chair of Governors at Hedworth Lane Primary school and Governor at Boldon Outdoor Nursery, and is also an active volunteer with AGE UK's befriending service and served for 10 years as a special constable with Northumbria Police.
David has extensive experience in a range of business advisory, support and development roles and has a strong pedigree in supply chain development.
Viviana Fiorentino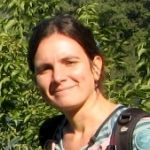 I am a mum, a biologist, a writer, a hiker, a lover of my backyard garden and of Earth's biodiversity. All this brought me travelling in Europe, departing from Italy, through Germany, landing in Northern Ireland where I and my family are living by now. I encountered the Reggio approach by chance: I was in Berlin, part of a parents' dialogue group who followed Emmi Pikler. That was the beginning of a long journey of readings, discovers and learning. As biologist I am fascinated by the endless diversity of life on Earth. This interest began when I was a little girl, collecting shells and fossils in our backyard. This fascination transmuted into my profession, researcher at University: disentangling the factors creating biodiversity and work out solutions to preserve it. This interest together with becoming a mother has brought me to re-think in a wider perspective the responsibility of each individual in its daily life and thus the importance of education in our society: education is the "piazza" where a sustainable society grows. Coming to UK, I felt the necessity to be in connection with other people with similar values about education, with the common effort of realising something valuable for us as a society/community and thus for the planet Earth. I think there is an urgent need for a change in education. This is why a constant question goes along with me in my daily life: what could education be if we encouraged the innate human desire of inquiry, expression, creation of new knowledge? All this brought me to meet Sightlines Initiative and be involved with it.
Margaret Cook
Lecturer University of Northumbria
Dorothy Gregory
Dorothy Gregory has worked in teaching since the 1960s, for twenty years as a Nursery School Headtecher. The holder of an MBE and Teaching Award, she says that she is most proud of always sticking to her guns and doing what she thought was right for the children. Both awards recognised Dorothy's contribution to early years and were given to her based on her lifetime achievement in the sector.
"It's a great honour to receive such recognition, but it's been a team effort. I've worked alongside some amazing, dedicated staff, children and parents. I was so proud to accept the awards and to raise the profile of early years. It is important to me that the early years of a child's life are respected as a vital stage and awarded the same resources as other stages." However I am concerned that government agendas leading to expansion in early years is more concerned with getting mums back to work than the needs of the child. We must put the children first. I do have concerns about the new early years' curriculum: it seems to me that there is a great danger in this becoming very prescriptive and led by a tick-box mind set. Although there have always been and always will be innovative and inspiring practitioners, I do worry that the requirements for monitoring and assessing children will become more important than exploration, investigation, questioning, sustained shared thinking and all the other important aspects of an appropriate early years curriculum.
The child must be at the heart of all we do and we must provide an education suited to individual needs, interests and abilities. My favourite quote, pinned up in the staffroom was: 'Education is not filling a bucket, it's lighting a fire'. Young children are so full of hope and trust and we must not let them down. We must secure their incredible joy of learning. One of the problems is that we really have not achieved a true understanding of what we need. I can say 'play is really important' but it will mean different things to different people. We need to be better at saying what we mean."
Elaine Mason
Elaine has worked in the field of early years education for 30 years most latterly as a LA consultant to schools. Previous to this she worked at Sightlines Initiative organising and delivering training and conferences and supporting groups of teachers visiting the preschools of Reggio Emilia. In 2009 she opened and managed The House of Objects, a facility supporting children's creativity using recycled and reclaimed materials.
She is currently working on personal projects.
Kath Bedingfield