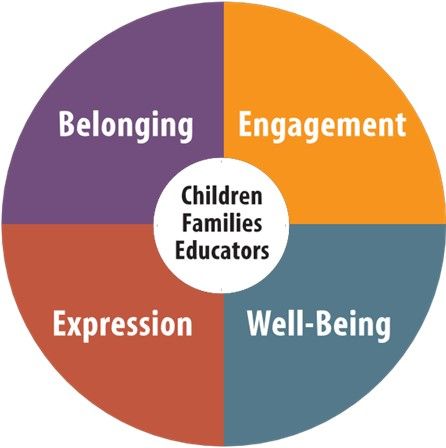 How Does Learning Happen? - Ontario's Pedagogy for the Early Years, 2014
This early years education policy document and professional learning resource guide is founded on clearly articulated views of the child, educator and family, and encourages critical reflection, collaborative inquiry and pedagogical documentation. "Children are competent, capable of complex thinking, curious, and rich in potential. They grow up in families with diverse social, cultural, and linguistic perspectives.
Every child should feel that he or she belongs, is a valuable contributor to his or her surroundings, and deserves the opportunity to succeed. When we recognize children as capable and curious, we are more likely to deliver programs and services that value and build on their strengths and abilities." The view of the educator and family are similar in spirit and content.
"As we question, research, reflect, respond, and co-construct our understanding of the world around us with children and families, we gain new perspectives and new and more complex questions arise. This document is not so much about providing all the answers, but rather is intended to provoke questions – for it is in exploring our questions that learning happens."
In this session Karyn Callaghan and Kelly Massaro-Joblin will introduce the context and background to this visionary state document and the possibilities and challenges it offers for the large Canadian province of over 14 million people.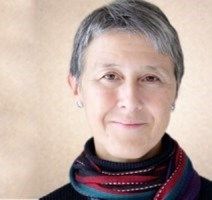 In addition to working as an early childhood educator with children and parents for several years, Karyn Callaghan was a faculty member in the ECE program at Mohawk College and in the Bachelor of Early Childhood Studies program at Charles Sturt University for a total of 30 years.
Since 1997, I have been exploring the philosophy that has guided the early education programs in Reggio Emilia, Italy. I co-founded and coordinated the Reggio-inspired Artists at the Centre – Making Thinking Visible project throughout its 15 year history. I am president of the Ontario Reggio Association, a board member of the North American Reggio Emilia Alliance, and represent Canada on the Reggio Children International Network.
I have authored and co-authored articles published in national and international journals, and have been a keynote speaker at conferences across Canada and in the United States, Asia and Australia. I consulted with the Ministry of Education as they developed the "Think, Feel, Act" and "How Does Learning Happen?" documents, and participated in preparing support materials for the Ministry. I have also co-authored "Documenting Children's Meaning: Engaging in Design and Creativity with Children and Families" with Carol Anne Wien and Jason Avery, published by Davis Publications. I am grateful for opportunities to be with others who are taking up the challenge of the complex philosophy that is generated in Reggio Emilia.
Kelly Massaro-Joblin is currently an Early Years Advisor for the Early Years & Child Care Division for the Ontario Ministry of Education. For the past ten years she has supported Child Care and Early Years Program Implementation and Children's Services planning with First Nation Communities and District Social Services Administration Boards. Alongside Karyn Callaghan and others, she helped develop the document How Does Learning Happen?, Ontario's Pedagogy for the Early Years and now is seeing the influence of the foundations in day to day practice. She has been in the field of Early Childhood Education for over thirty-five years, started three Reggio-inspired childcare programmes in Thunder Bay and travelled to Reggio Emilia, Italy to participate in study tours.