Downloads
---

Are you looking for ways in which your children can explore their world through music and movement?
This slideshow/video summarises our 2-year project with a nursery and primary school in Kendal. Discover what we did, what we learned, what obstacles we faced and how the children engaged.
Production has been supported by Youth Music, and so we are able to make this free to download.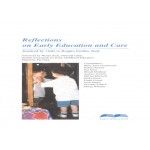 Reflections on Early Childhood Education & Care is a collection of papers published by the British Association for Early Childhood Education to mark the first showings of the Exhibition 'The Hundred Languages of Children' in Newcastle Upon Tyne and London in the summer of 1997. Whilst not directly related to this renowned exhibition from the municipality of Reggio Emilia in the Emilia Romagna region of Northern Italy, all the contributors to Reflections have drawn on their experience of observing and talking with the educators in the municipal infant-toddler centres and preschools of Reggio Emilia.