Resource Library
Welcome to Sightlines' Resource Library.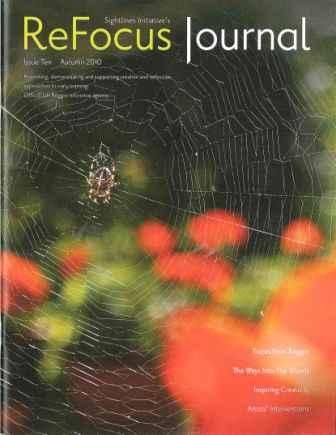 Here you will find articles, links and other useful information related to early childhood education. To access the resource library you need to be registered and logged in as a Sightlines member. If you are already a member, please log in using the box on the left of the screen. Once logged in, please click here to be taken to the resource library. To become a member, please click on "membership" above and follow the links.

We've recently added over 30 video shorts from our conference "Developing Environments of Enquiry in Early Childhood Education" including presentations by Tiziana Filippini, pedagogista from Reggio Emilia, Martin Pace from Reflections Nursery in Worthing, and Robin Duckett and Liz Elders of Sightlines Initiative.

A list of some of the contents of the library is below:
About Reggio
Moss, Peter: One City, Many Children: the story of a local project
Reding, Catherine: Experiences from the Winter Institute, Reggio Emilia
Valentine, Marianne: The Reggio Emilia Approach to Early Years Education
Children and nature
Gill, Tim: Bred in Captivity
Gill, Tim: Growing Adventure Report
History
Drummond, Mary Jane: Comparisons in Early Years Education: History, fact and fiction
Pedagogy
Clark, Alison: (interview by Katy Morton) Pioneer of the Mosaic Approach
Drummond, Mary Jane: Professional Amnesia
Keyte-Hartland. Debi: An ongoing pedagogical research project between West Midland early years settings and pre-schools in Stockholm, Sweden
Holmes, Chris; Merrick, Chris: Pedagogical documentation
Schmieder, Clare: Developing Environments of Enquiry: A Sightlines CPD project in Poole
Waters, Mick: Working in Environments of Enquiry
Wennstrom, Annica: Ready-packaged or well-rooted?
Research and Philosophy
Gardner, Howard: A Multiplicity of Intelligences
Gardner, Howard: The Three Faces of Intelligence
Society and Culture
Seidel, Steve: Liberating hopes for a new culture of childhood
The Arts: "The Hundred Languages" of expression
Ahberg, Ann: Crows - a knowledge building project about birds
Holmes, Chris: The Language of Photography
Reding, Catherine: The Sounds of Leaping
Also in the resource library are links to videos, websites and blogs, book reviews and recent education news stories.
If you have other articles, links or information which you think would be of interest, please contact This email address is being protected from spambots. You need JavaScript enabled to view it. .