Learning to Learn in Nature: Autumn 2020 course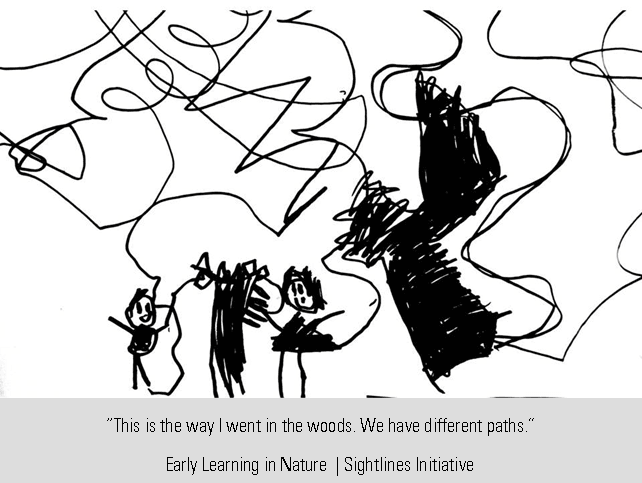 A five-session online course intending to guide you through helpful beginnings in developing your pedagogy in nature, with discussions of narratives from 'Learning to Learn in Nature', preparation guidance and general readiness.
Learning to Learn in Nature is about young children learning in wild places, and educators learning with them. It is about being in connection with nature and bringing that connection back to the classroom. But it is also about something more, something that is seen very clearly when children are given the freedom to explore the wild outdoors on their own terms, with daring and imagination.
It is about learning as a process of continuous enquiry: an expression of insatiable fascination with the world, in which children learn together and individually, and educators and children work together to discover and make meaning. School life is part of human life, connected to its cycles, desires, dreams, wonderings. Educators best meet the interests of children when fundamental human values inform and shape their pedagogical practice.
Our Autumn 2020 course will echo the framework of our action-research publication Learning to Learn in Nature: Discovering the Forest, Meeting the Unknown, Competence and Autonomy, Building a Culture Together, Journeys of Change.. Each session will feature a presentation of material, invitations to help you structure your encounters in nature to encourage yours and your children's iimagination & learning, group discussion and questions.
Dates, Details & Booking
Date
Friday 12th March 2021
End Date
Thursday 11th March 2021
Price
£195
Member Discount
£25
Presenters

Robin Duckett

Cetherine Reding

Liz Elders

... & others

Please Note:

Planned seminar dates:

15th October

12th November

14th January

11th February

11th March

(all Thursdays)

Times
4 - 5pm on each date
Location/Map
online