Democracy in education: steps in reality
Learning to Live Well Together ~
investigating the shaping of education from ethics of relationship & listening.
Seminar Four: Democracy in education: steps in reality
Harold Göthson & Malin McConnachie, Stockholm, Sweden
---
Harold Göthson introduces a current action-research publication from Sweden:
We are interdependent on each other throughout our world - and all human life is connected to the health of our planet. It is something we are constantly reminded of in our time. In this, everyone can see themselves as insignificant or we can instead choose to become responsible and involved citizens. When we do that, and even if we disagree, we are helping to give new meaning to a democratic world citizenship. Our view is that this is necessary for a sustainable future.
It is not obvious that all preschools function as a democratic meeting place and a resource for a sustainable future: that is why we emphasize that preschools can be democratic meeting places. Because it's easier said than done. It requires a long-term and persistent effort.
Democracy depends on a learning, educated citizen who is able to change in the face of new arguments. Exercising democratic citizenship requires training and skill. It requires a general education school for all. It requires an education where we learn to learn together even though we are different. In fact, democracy needs us to be able to interact with those who think differently.
To be able to defend dissent, we must create a broad agreement on some shared social values. At the same time, the stability of these values must be constantly allowed to be the subject of reconsideration and criticism. These are some more aspects of the paradox of democracy. From this paradox, agreements must be reached, above all on:
• to value each citizen's right to his or her unique voice;
• to add value to contrasts, variation and differences in voices;
• to value our mutual dependence as a basis for negotiations and compromises;
• to value learning that is based on and defends the right to change perception - "to change your mind and point of view " - to change one's consciousness.
Malin McConnachie lets us meet a group of children with three to five-year olds in a municipal preschool in central Stockholm. Children who have been allowed to create hypotheses, negotiate and test their ideas in an exploration based on the focus 'Sustainable Future' with a focus on ecology.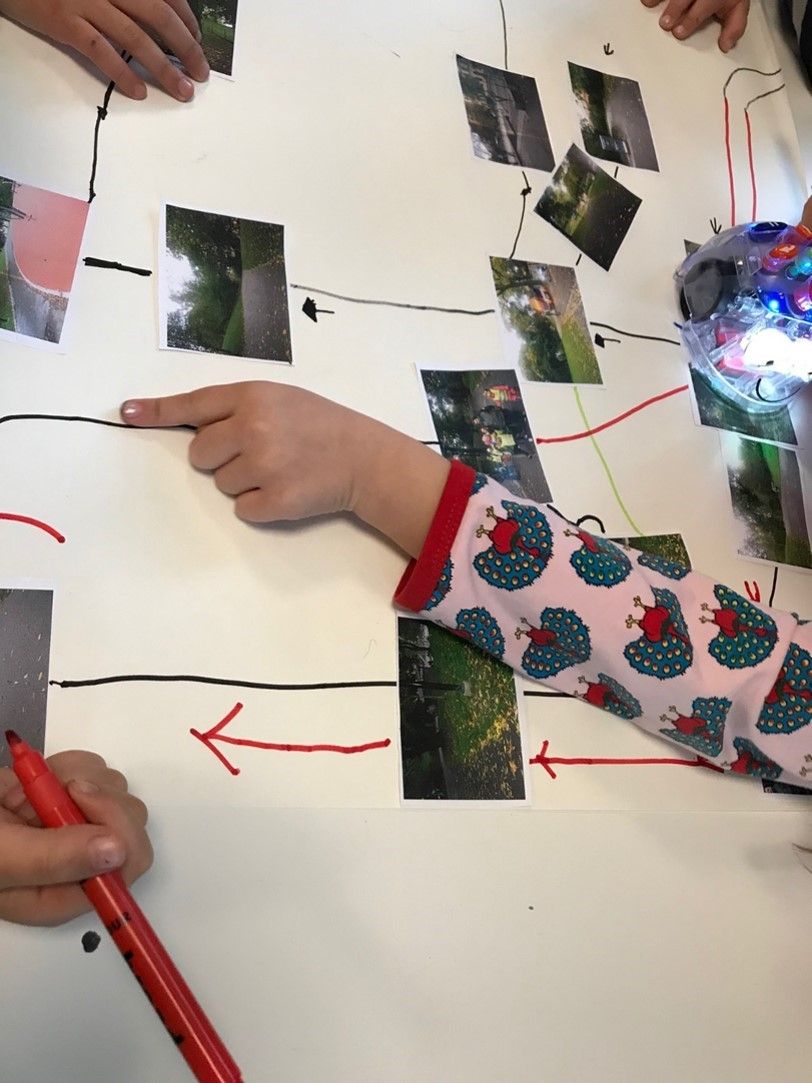 Malin shows how a reflective culture in project work with children can create conditions for children to "position themselves in the world as democratic citizens." Children depend on the teacher's ability to listen to and see the children's abilities. The narrative shows how teachers can work to connect democratic values in a dialogue with innovative theories, becoming more sensitive to children's rich ideas, and creating intelligent situations and a way of working where children can flourish.
We follow a group of children who gain experience of forming their own and common perception by meeting their peers in dialogues that enrich their own thinking. But also in dialogues with a games company, with street spaces, labyrinths and libraries. It is about seeing learning as an issue and based on that give children the opportunity to get many ideas through a social activity with others: ideas that can then be processed together and that can lead to kids form is to their own beliefs.
In this story, the children get to see the different purposes and difficulties of dialogues and they are confronted with the difficult art of using different perceptions as access in negotiations and compromises. The project started with a child asking a question during a walk in Stockholm's inner city. The question was captured and continued into labyrinths, the creation of maps in the city and on to maps out into the world: "I wonder where all the people are going?" That question aroused the interest of the whole group of children. Who were all the people who're out on the road? Shouldn't they be at work?
Malin McConnachie is a trained preschool teacher, educator and studio artist. She currently works as a pedagogue for Håbo municipality's municipal preschools, and was previously a preschool teacher and pedagogical development leader in the city of Stockholm.
Harold Göthson is a social scientist who has followed the Swedish preschool's growth as a preschool director, teacher educator and municipal child care strategist. He participated in the Preschool Pedagogical Program before he in 1992 became one of the founders of the Reggio Emilia Institute. Since 2011, Harold Göthson has been a director at Loris Malaguzzi center of Reggio Emilia.
Dates, Details & Booking
Date
Thursday 9th September 2021
Price
£40
Member Discount
10%
Presenters

Harold Göthson & Malin McConnachie, Stockholm, Sweden

Please Note:
Recorded sessions: to support the participation of registrants in other time zones, we will be making a recording of this session available to registrants.
The online platform will be Zoom: the link will be issued on the previous working day.
Times
4 - 5.30pm
Location/Map
online