A Day in the Life of ... Encountering a Network School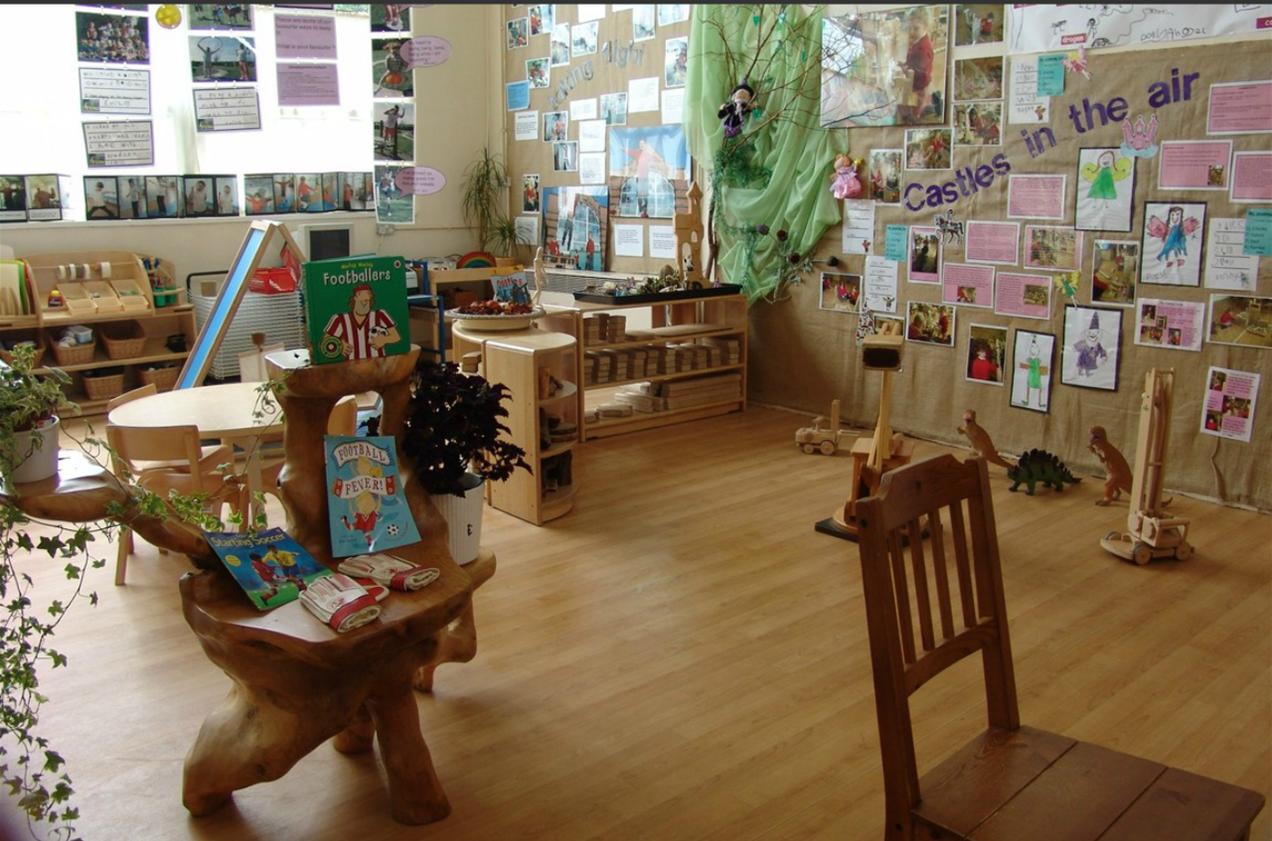 This day is designed for those wanting to explore the possible ways of practicing the principles of an environment of enquiry, and have a dialogue with a committed staff group who are making keen endeavours to explore and develop their own practice.
"Trimdon Grange Infant and Nursery School is outstanding in every respect.
Its reputation is justifiably high both within the local authority and further afield because of its inspirational curriculum and amazing levels of creativity. Pupils excel in their learning and make outstanding progress ... Standards are consistently well above national averages. All pupils, including more able pupils and pupils achieve exceptionally well. This is a direct result of the stimulating and innovative approach to teaching and learning in which pupils' interests in innovative, practical topics form the basis for learning.
This small village school serves the immediate area. Children travel from outlying villages to attend the Nursery. The area is mixed but has a higher than average level of social and economic disadvantage." OFSTED 2009
This is a school with which we have had great pleasure in working with over many years, and with whom we've developed several learning projects and publications, including 'The Sounds of Leaping' and 'The Drama of Sound'. It is now leading an amalgamation with two other local schools, under the new overall name of Bluebell Meadow School. On this day we will explore how the principles of Sightlines Initiative can be developed in your daily practice; the influences and inspirations from Reggio, the evolution of the school's pedagogy and the inevitable challenges and opportunities.
discussing GoKart design with assistant"We want our children to be enthusiastic and have ownership of their learning, to encounter high quality meaningful learning experiences, to move comfortably between learning in the family and community context and learning in the school in a way that is mutually supportive, to work confidently and independently, to join up with others to pursue their learning goals, to have pride in their achievements and the highest aspirations for the future, and to live by and increasingly articulate the values of a democratic community.
To this end we have evolved and refined a Curriculum Map of projects and experiences which places learning in powerful contexts which reflect the fascinations of childhood, connects skill and concept development to attractive goals, builds on the characteristics of effective learning from the Early Years Foundation Stage to give children the maximum opportunity to become self directed learners, draws on the expertise of families and members of the local and wider community, and allows time for necessary discrete learning and the consolidation of key skills." Trimdon Grange staff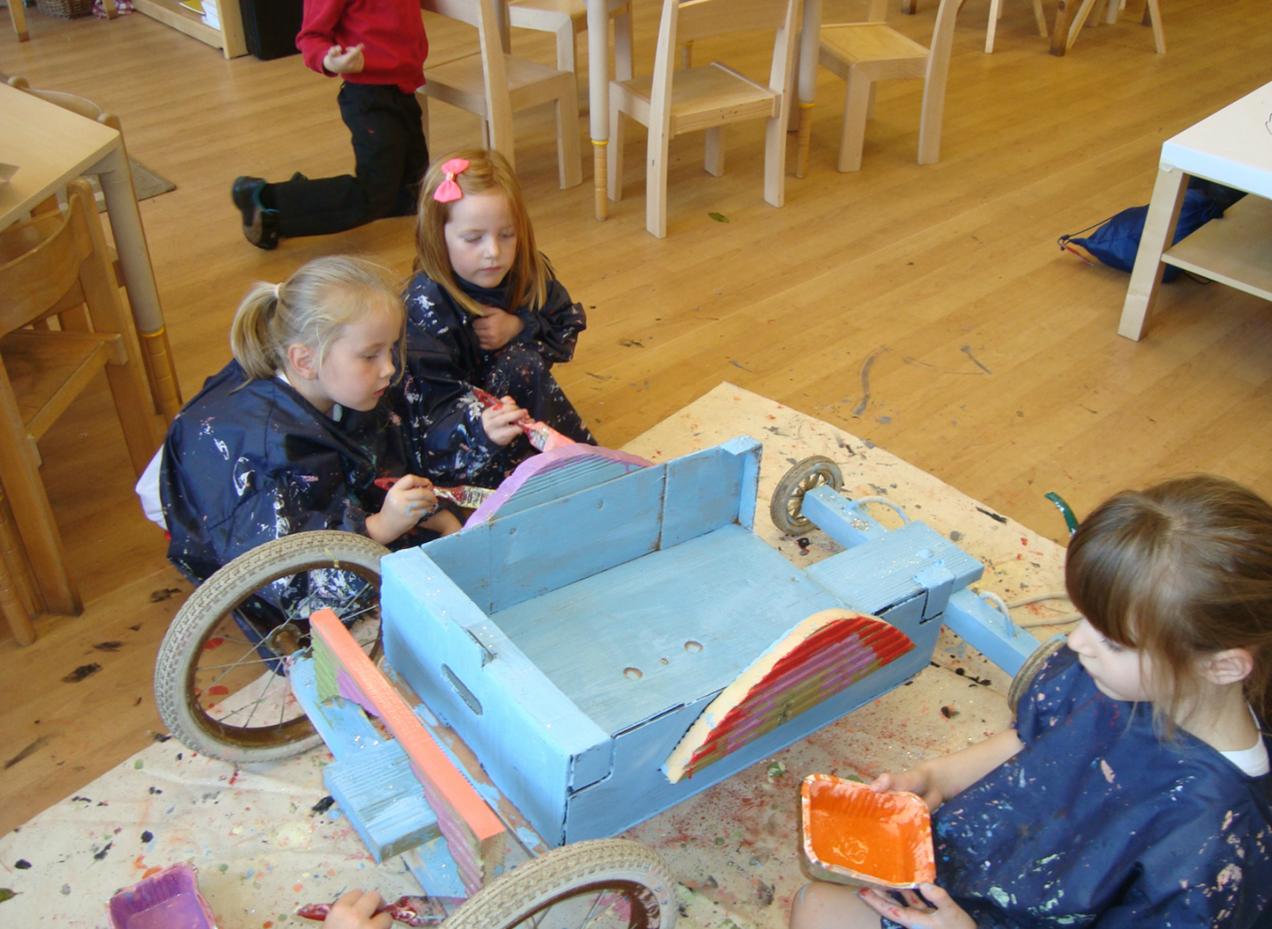 final touches
The day will begin promptly at 9.15a.m. at the School, with an introduction by the Headteacher, followed by time to observe in the morning, followed by recap. After lunch there will be a project presentation, followed by the opportunity for a furth visit to classes. Between 3.15 and 4 there will be a time for discussion with the whole staff team.
There is a maximum group size of 10, and we ask that participants have a reasonable grasp of the principles of Sightlines Initiative and of the preschools of Reggio Emilia. You have plenty of time before March to catch up on any reading you might want to do by way of familiarisation. If you are a Sightlines Community Subscriber, there is a 10% discount. It is simple to join, if you aren't.
For those staying overnight the previous evening in Durham, there will be the opportunity to meet for an evening meal and introductions.