W Midlands Network: Developing our project
As part of our focus on making children's thinking visible, today we will be particularly exploring together how we can value the participation of individual children in group exchanges.
What does 'group' mean to the children?
How do children see each other?
What is the physicality of a group?
Is enough consideration given by educators into 'the grouping' of children?
What are the respect and values of a group?
What are the possible responsibilities in a group? How do the children connect with each other in a group? (leader/observer/follower).
What is the role of the educator?
Considering how we gather the contribution of the parents voice.
We are a new group, beginning to work together, and we welcome new participants. Participation is free to Network Subscribers (please sign in on the form when you register - the form will give you the 100% discount). The cost to those who are not yet members is £10.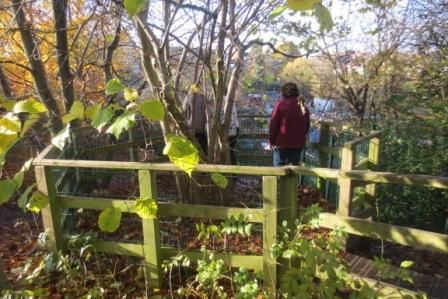 We will be holding two concurrent meetings: one in Telford and one in Coventry, so please choose your most convenient location.
Please tell us which of the meetings you're coming to, on the form.
Our meeting time is 10 - 12.30. Please arrive promptly, to allow yourselves time to browse the host setting.
.
Coventry
Hillfields Children's Centre & Nursery School, Clifton St, Coventry, CV1 5GR
Telford
Shortwood Primary School, Limekiln Lane, Wellington, Telford TF1 2JA
Please ring Sightlines office if you'd like to find out more about the work of the network groups ...
Dates, Details & Booking
| | |
| --- | --- |
| Date | Saturday 4th February 2017 |
| Price | £10 |
| Please Note: | Free to Network Subscribers |