Introducing Reggio Emilia's Approach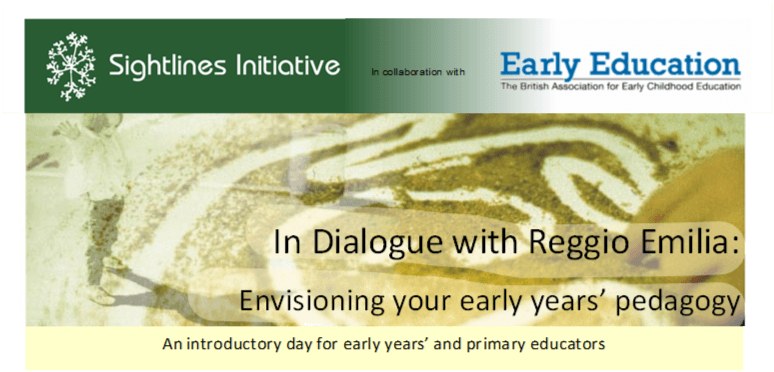 Are you inspired by the principles of Reggio Emilia and want to learn more about introducing this into your setting?
Then this one day event, organised in collaboration with national early years organisation Early Education, is for you.
We know that it is difficult to turn beliefs, values and aspirations into practice: there's a gap between what we want to do and what actually happens.
For more than twenty years, we have been working in dialogue with Reggio Emilia, in encouraging and demonstrating how to close the gap.
This day introduces the theory and practice of Reggio Emilia's preschools, for those who are inspired to create educational contexts fit for children's curiosity and meaning-making.

During this day, we will consider:
Core tenets of Reggio Emilia's Approach
Experiences of UK settings who have re-framed their practice
Issues and possibilities for transforming your educational practice.
Reggio Emilia is a small city in northern Italy. After the second world war citizens of Reggio began to construct their own preschools and educational approach for young children.
The schools were built on the premise to teach children to think for themselves and with an image of the child as rich in potential, strong, powerful and competent. The schools embraced creativity, listening to children, community involvement, democratic citizenship, professional dialogue and documentation of learning processes. There are now 78 municipal preschools and infant toddler centres in Reggio Emilia, and their approach is an inspiration to educators around the world.
Choose your location and book your place: