Indications - Preschool and Infant-Toddler Centres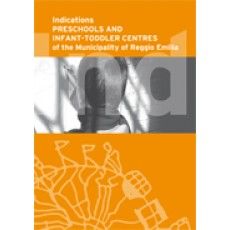 An English translation of the Italian booklet produced for parents, and indeed anyone in the community, by the Municipality of Reggio Emilia as a synopsis and introduction to the values and practice of the preschools.
INDICATIONS: PRESCHOOLS AND INFANT-TODDLER CENTRES of the Municipality of Reggio Emilia
"The development of Indications, carried out with wide community involvement and participatory consultation, represents an important achievement in ensuring that the guiding criteria for operating the early childhood services are transparent, shared, and put into practice, criteria deriving in large part from the actual history of these educational services."
Published April 2010 from the original Italian version (2009)
There are no reviews for this product.