Learning to Learn in Nature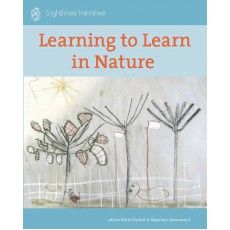 Have you ever wondered what would happen
if children were given day-long, year-long opportunities to be in nature and explore wildness?
if educators recognised how daring and imaginative children become in the wild outdoors?
if educators and children, working together, used their classroom as a studio for the exploration and exchange of fascinatig ideas and questions?
In this book you will find some answers to these questions - and to many more.
It has been written by educators who participated in the Early Learning in Nature project, working with children from three to nine years old. This 312-page book brings the outcomes of their work, over the four years of the project, to a wider audience, making their learning, and their children's learning, visible for others to learn from. It is for everyone who cares for the natural world and wants children to do the same; for educators and leaders in education willing to adventure beyond their classroom walls, for parents, for guardians of wild places, for policymakers and politicians.
Learning to Learn in Nature is about young children learning in wild places, and educators learning with them. It is about being in connection with nature and bringing that connection back to the classroom. But it is also about something more, something that is seen very clearly when children are given the freedom to explore the wild outdoors on their own terms, with daring and imagination. It is about learning as a process of continuous enquiry: an expression of insatiable fascination with the world, in which children learn together and individually, and educators and children work together to discover and make meaning. [ downloadable flyer ]
Robin Duckett & Mary Jane Drummond
There are no reviews for this product.