Te Whariki: A woven mat which empowers the child
Te Whariki: A woven mat which empowers the child
Dr. Lesley Rameka, Waikato, New Zealand
---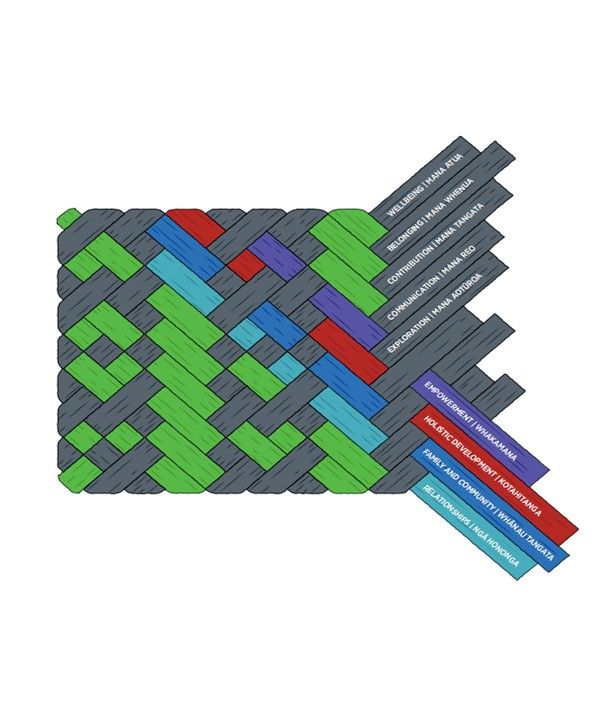 The whāriki or woven mat is a metaphor for New Zealand's ECE curriculum, in which four curriculum principles are interwoven with five curriculum strands:
EMPOWERMENT | WHAKAMANA
HOLISTIC DEVELOPMENT | KOTAHITANGA
FAMILY AND COMMUNITY | WHĀNAU TANGATA
RELATIONSHIPS | NGĀ HONONGA

WELLBEING | MANA ATUA
BELONGING | MANA WHENUA
CONTRIBUTION | MANA TANGATA
COMMUNICATION | MANA REO
EXPLORATION | MANA AOTŪROA
Whāriki have symbolic and spiritual meaning for Māori. Weaving a whāriki takes knowledge, skill and time. It is almost always done collaboratively. In Māori tradition children are seen to be inherently competent, capable and rich, complete and gifted no matter what their age or ability. Descended from lines that stretch back to the beginning of time, they are important living links between past, present and future, and a reflection of their ancestors. These ideas are fundamental to how Māori understand teaching and learning.
In Te Whāriki children are positioned as confident and competent learners from birth. They learn by engaging in meaningful interactions with people, places and things – a process that continues throughout their lifetimes; they are valued as active learners who choose, plan, and challenge. This stimulates a climate of reciprocity, 'listening' to children (even if they cannot speak), observing how their feelings, curiosity, interest, and knowledge are engaged in their early childhood environments, and encouraging them to make a contribution to their own learning.
This influential and culturally-grounded policy work, published originally in 1996, wove a new story of possibilities for children, families, educators and society, going against the grain of prior, narrower expectations.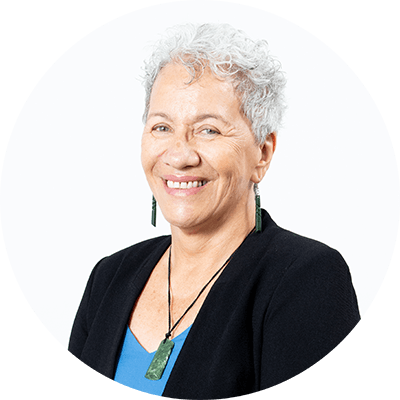 Dr. Lesley Rameka was instrumental in the 2017 edition of the national policy, working closely across cultures, and presents its core ethics and values. Lesley is a Senior Research Fellow at the Wilf Malcom Institute of Educational Research, and Poutama Pounamu Māori Education Research Centre at the University of Waikato, New Zealand, and president of Te Rito Maioha Early Childhood New Zealand. She is a kaupapa Maori researcher, who developed kaupapa Maori assessment for learning resources in early years, was a member of the group updating the early childhood curriculum, Te Whariki in 2017, and has done research in kohanga reo, Maori bilingual centres and general ECE centres over a long period of time. She brings new insights on ethics, relationships and formative experiences of Te Whariki from a Maori perspective.
| | |
| --- | --- |
| Duration: | 1 year |
| Price: | £40 |